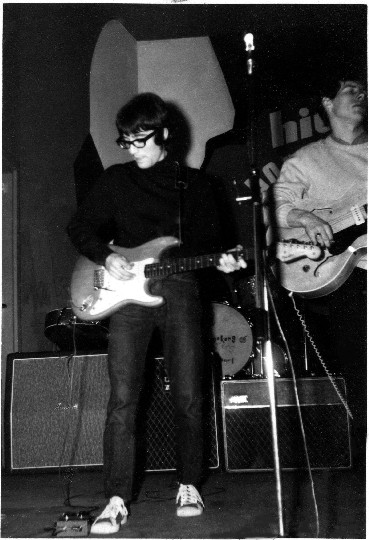 The Hit-House - 1966
Dick and Andy during Shelley's first performance at The Hit-House in Copenhagen, Denmark in 1966. The Hit-House, an old theatre, had all the seats removed to create a dance floor, in much the same style as the Star-Club, and was the major rock/pop venue in Denmark at that time.
During Shelley's engagement there they met up with another English band, The Red Squares, who lived in Copenhagen, and The Kinks, who were booked to perform for a sell-out Saturday night, but for some reason decided not to go on.