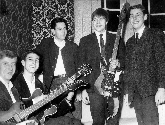 The Sapphires
"The place to go on a Saturday night was Brighton, the swinging metropolis of the South, as the Evening Argus used to call it.
And the club to go to was the Starlight Rooms in Montpelier Place, technically in Hove.
All kinds of bands played there. But most Saturdays it was Mickey and the Sapphires, who could really sing and play."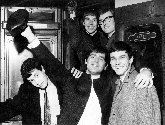 The Giants