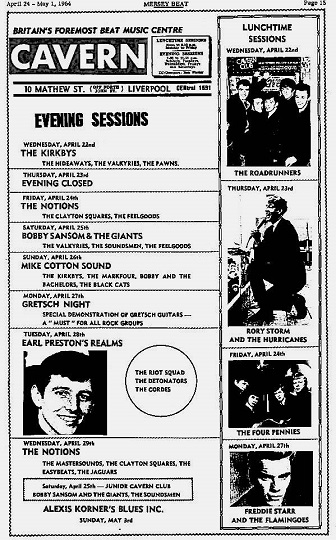 Giants at The Cavern
April 1964: Beatlemania has broken out worldwide.

The Top Five in the USA Billboard charts are all Beatles records.

The Cavern Club in Liverpool is the most famous club in the world.
On Saturday April 25th Bobby Sansom & the Giants top the bill at the world-renowned club.

This is reproduced from The Merseybeat Magazine.

Note Freddie Starr in the bottom right hand corner, who began his career as a rock singer.

The Giants made three appearances at the Cavern that year appearing alongside many notable bands including The Merseybeats, The Animals and The Roadrunners.