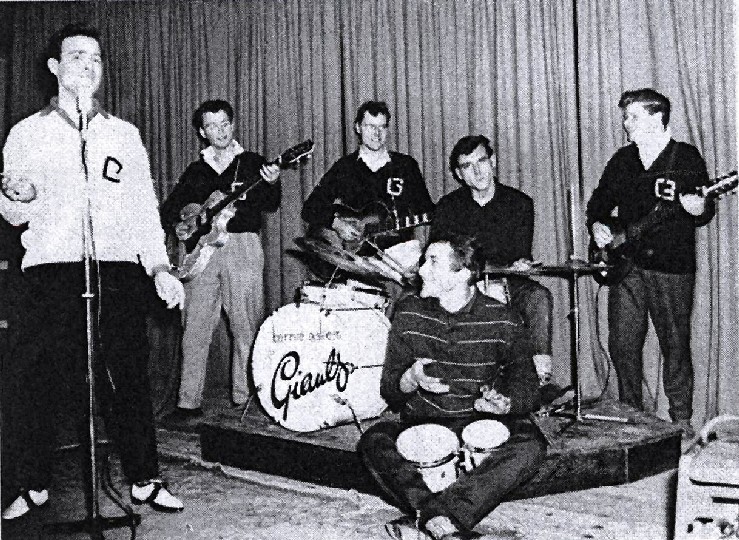 Early Giants - 1960
L-R: Bobby Sansom, John Whitchurch, John Wakefield, Bernie Askem, Tony Back.

In front is Mickey Oram, who was a casual member, playing bongos.

The Giants were formed out of The Whiskey a Go Go coffee bar in 1959 by old school friends Bobby Sansom and Bernie Askem.

Whiskey manager Tom Williams, who acted as the groupís manager, booked The Giants all over the South coast and in London.

In 1960 The Giants (without Bob) backed local singer Danny Hunter on a single release recorded for HMV.

Titled "Make it Up" and written by Tommy Steele, the group were subsequently asked to back Danny on a national tour with the Everly Brothers. They declined the offer and stuck with Bob Sansom.

The group continued with Bob as vocalist until 1961 and then split up.

A new Giants were formed in 1962.